A great resume and cover letter are only the start. The interview can make or break your chances of landing that ideal job.  Practice is key to becoming a polished and skillful interviewee.
The savvy jobseeker also uses social media and networking as core components of a 21st Century Job Search.  LinkedIn is not just another place to publish your resume, but a powerful information gathering and networking tool.  And, speaking of networking, if buy valium no prescription you hate it, you need to learn how to become a powerful networker through helping others while helping yourself.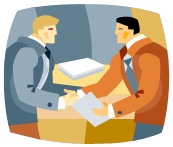 Interview preparation and coaching
Practice interviews to identify strengths and challenges during the interview process.  Specific emphasis on targeted behavioral interviewing.